Porn Reviews » Adult Movie Reviews » Rambone XXX

-- sponsored by --

Category: Parody/Feature/Action

Studio: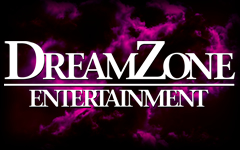 Starring: Bonnie Rotten
Featuring: Christy Mack/Kendall Karson/Brianna Brooks/Tommy Pistol/Seth Gamble/Ryan McLane
Director: Jordan Septo
Extras: BTS/Trailers/Photo Gallery
Relase Date: 1/28/2014
Runtime: 2 Hrs
Click the play button above to watch the 'Safe For Work' Trailer for 'Rambone'!
Introduction to Review:------------------------------------------------------------------------------------
Dreamzone's latest film, Rambone, tells the story of veteran journeywoman Joan Rambone, played by superstar and newly crowned Female Performer of the Year, Bonnie Rotten. In the film's introduction Joan is traveling cross-country, and as she's walking down a dirt road, she's soon picked up by local law enforcement for nothing more than being an eyesore in their otherwise reserved and quaint town. The sheriff, played by adult's go-to parody boy and 2013 nominated Male Performer of the Year Tommy Pistol, proceeds in harassing Joan to what looks to be her boiling point, and by the time he realizes how much he's severely underestimated her, he realizes that it may be too late.
Scene 1:-------------------------------------------------------------------------------------------------------
Brianna Brooks/Tommy Pistol
The premiere sex scene takes place shortly after the film's introduction between sheriff Tommy Pistol and the neighborhood floozy Betsey, who is portrayed by Brianna Brooks. Action sets in with some butt-munching from Tommy in the early moments, and leads into cunnilingus and a blowie from Brianna that levels around average in terms of hotness. The scene actually starts pretty slow, gaining some steam when Tommy finally bends Brianna over for some doggie style penis plunging, and fluctuates a bit throughout the course of it's entirety. Positioning seems relatively mechanical, but there are some decently genuine-seeming moments scattered throughout this rather mediocre effort that seem to balance it out and give it a little more umph than it may have otherwise had. The scene caps off with the town sheriff dumping some sack sauce into his fuck buddy's mouth before the two share a kiss and go their separate ways. A fair scene at best, but I didn't see too much that merited it being any more than that.
***************************************************************************
Local deputies attempting to detain Rambone after picking her up
******************************************************************************
Scene 2:----------------------------------------------------------------------------------------------
Kendall Karson/Seth Gamble
The second fuck session in the movie is between two of the local police officers, played by Kendall Karson and Seth Gamble. After the two officers play their part in helping the Sheriff to badger Rambone, they decide to retreat to the police station's storage room to indulge in some cop-on-cop debauchery. An outstanding bj from Kendall kicks things off, leading into a no-nonsense muff munch from Gamble that gives way to some doggie style rod-ramming to initiate the sex. The scene starts pretty solid, and has much more of a genuine feel to it than the previous one with chemistry seeming great from a viewer's standpoint. Positioning changes early and often, with Kendall consistently reverting back to the blowjob to keep things moving smoothly and effectively. Things do tend to slow down a bit as everything moves forward, but Kendall's flawless body is sure to have viewers forgetting all that in no time at all. The scene's finale comes after Kendall works Seth's sword for awhile, before he blasts her with a generous helping of dick juice that covers a large portion of her face. Nice scene here, certainly having some better moments than the first scene.
Scene 3:------------------------------------------------------------------------------------------
Christy Mack/Derrick Pierce
Christy Mack and Derrick Pierce take the reins in the next scene, playing the role of two military officers who were called in by the governor, after Rambone seems to have all but torn apart the sheriff's law enforcement team. Action sets in early on, with Derrick ripping off Christy's shirt to expose her immaculate melons to the home viewers in all of their glory. After some pre-sex cunnilingus, Christy gets in the drivers seat for a dicksucking session that mixes in some light facefucking and some solid dick slopping as opposed to the previous two scenes in the film. Sex starts with a rough doggie style fuck, with Christy willingly accepting some hard dick reaming from Derrick as the camera captures some stellar views of her body in the process of it all. Energy throughout this scene is easily the most notable of the movie thus far, and seems to never let up as it progresses. In the end Christy is rewarded with a spunk-shot to the face, before the two clean up and get ready for the task at hand. Another nice scene here, giving the viewer some solid spank material to wet his or her proverbial whistle to.

*****************************************************************************
The town sheriff getting a taste of Rambone's fierce tactics
******************************************************************************
Scene 4:---------------------------------------------------------------------------------------
Bonnie Rotten/Ryan McLane
Squirting, Anal

The final sex scene in the film occurs after Rambone has again stepped up her game and proven to the town sheriff that he and his cohorts are no match for her. Colonel Trapman, played by Ryan McLane, is sent in to contain Rambone from slaughtering every Tom, Dick, and Harry that comes near her, but before he does, Rambone is granted one last mission from him, and I think you know what that is. An intense blowjob from Bonnie gets things moving, as she chokes down the colonels sausage with ease while dripping and drooling an excess amount of dick slop in the process. The blowjob here goes far above and beyond any of the other scenes in the film, and the sex that follows it is nothing to shake a stick at either. Fucking begins with a doggie style dick lunging from McLane, moving into a missionary fuck in the coming moments where Bonnie releases a solid stream of squirt that nearly lands directly in her mouth. Anal sets in shortly after, with an extremely energetic Bonnie begging to be ripped and reamed while McLane does his best to provide it to her. While this scene isn't as extreme as many of Bonnie's previous works, I still think it will not disappoint her fans in the least, there is a great amount of energy from both stars; Bonnie has yet to disappoint me in any scene that I've ever watched of hers, and this was no exception. Like all of her work, the scene has a raw intensity that seems to be commonplace with her name, and this was a nice puncuation for the film to put on an otherwise decent collection of sex scenes. The film comes to an end after Ryan sends her off with a dick-dripping facial, hopefully energizing Rambone to continue on with whatever it is she set out to do in the first place. Godspeed, Joan Rambone.

Summary:----------------------------------------------------------------------------------------------------------
Rambone caters to a pretty broad demographic of porn watchers, as even some of the more gonzo driven fans may find some likable factors intermixed within the sexual encounters throughout the film. However, the film itself left me wanting something more than it provides in it's context. The story lacked most where I thought it would flourish, and that was comedic effect. There was some silliness at parts, but I had really hoped for an over the top, laugh out loud film, and for the most part I didn't find any of that here. I understand that time constraints often limit the amount of actual content one can put into a porn parody, but I still have yet to find one that actually articulates an original sense of humor, while still predominantly concentrating on strong sex scenes. That being said, I still thought that a decent portion of the sex in the film was performed pretty well, but I'd be remiss to say that it was extraordinary in any way. Extras include a relatively insignificant behind the scenes segment, and a bunch of trailers from some of Dreamzone's recent works as well. A photo gallery that mixes stills and actual scene photos tops it off, making for a pretty standard issue special features assortment. Rating this one was a little tough for me, but when all is said and done I think it's one of the more watchable parodies that I've seen in recent memory; Fans of the genre will probably be satisfied for the most part, but I really wish that parody makers could be a little more authentic in their delivery of these films, I understand that their spoofs but it wouldn't hurt to put a little bit of thought into the dialogue. Nonetheless, I'll go ahead and put this one on the lower end of the recommended scale, I think the porn parody junkies will like it, as well as some of the more moderate porn fans. Recommended.

--------------------------------------------------
i apologize for any grammatical errors, i was beating off when i wrote this.
Follow me on twitter @ ThePornoNerd
ThePornoNerd.tumblr.com
comments powered by