Porn Reviews » Adult Movie Reviews » My Sinful Life

Category: Feature

Studio: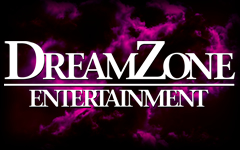 Cast: Riley Reid/Romi Rain/Steven St. Croix/Xander Corvus
Director: Barett Blade
Extras: Sampler/Trailers/Photo Gallery
Release Date: 11/18/2014
Runtime: 109 Mins
Click on the photo above view the trailer for Barrett Blade's 'My Sinful Life'!
*Synopsis:
Barrett Blade's 'My Sinful Life' from Dreamzone Entertainment begins as a reflective piece of sorts, with Romi Rain playing the role of Roxanne, and Riley Reid as the angel in charge of determining her fate. The movie opens with Roxanne realizing that she's in purgatory for fucking her stepdad, as her guardian angel eventually reveals that she's no stranger to sexual depravity either.
*Scene 1:
Romi Rain/Steven St. Croix
The premiere sex scene in Barrett Blade's My Sinful Life from Dreamzone Entertainment begins as we see Romi Rain playing the role of Roxanne, the bratty step-daughter to Steven St. Croix. The scene kicks off with all of the representative qualities that we see in the 'almost-but-not-quite-incestuous' releases that have flurried the porn world as of late, taking place in an extravagant looking bathroom, with Romi dressed to the nines in slutty schoolgirl attire as she pulls open a drawer next to the sink, unveiling her mother's dildo. Steven sits next to her during these moments, dressed in only his skivvies and a t-shirt as the two verbally tease each other and Steven orders her to call him daddy (which she does overtly, a countless amount of times). Things get going with a solid BJ from Romi, as she continuously attempts to play the role of naive teen through her actions while slopping up Steven's knob thoroughly. Sex sets in with a missionary style dick-down from Mr. St. Croix, moving through all of the expected positions with a mainly nice energy through it all. Things eventually cap off with Steven jerking his jizzwhistle over Romi's face, while she laps up his dick sauce in the closing moments. Before the screen fades, we hear Roxanne's mother open the bathroom door and shout appallingly at her. Roxanne looks up with a devilish grin and laughs. A pretty solid scene here for the most part; the taboo factor of it all is definitely what viewers will find most appealing, and Romi's excessiveness with the character is an attribute that works to a tee here.
*Scene 2:
-- sponsored by --
Riley Reid/Xander Corvus
The second scene kicks off as another reflective piece, with the nameless angel played by Riley Reid describing to Roxanne (Romi Rain) how exactly she has come to be the final say on her respective fate. She explains an enocunter with an ex-boyfriend that soon fades into Riley and Xander Corvus (Bobby) breaking and entering before she seduces him into having sex at the house that they're robbing. Good idea! After Xander's arm seems to have been fully twisted into this, he kneels down and munches Riley's muff, with the sex eventually beginning as she bends over the kitchen counter. Action is pretty strong right off the rip, with Riley yelping to her comrades in the heavens as Xander relentlessly pummels her pussy from behind before switching things up with some cowgirl fucking. Positioning runs the course of some reverse cowgirl and spoon-style fucks as well, ending with a generous amount of dick juice sprayed over Riley's stomach as she laps up the goods. Another notably solid scene here in terms of performance, with Riley being as cock-stiffeningly adorable as ever and the scene translating really well to me overall.
*Scene 3:
Romi Rain/Xander Corvus
The third scene begins when Riley and Bobby (Xander Corvus) have reached the afterlife, after being killed in a hail of gunfire for......breaking and entering, I guess. Anyways, Romi Rain makes her second appearance in the film here, this time playing the devil, who eventually chooses to liberate Riley's soul in exchange for her boyfriend's. After she unleashes Riley from her shackles, Riley departs and the scene sets in with a masked Romi Rain devouring Xander's cock like it's the last source of food left on earth. The bj here is off the charts, it's easily the sloppiest cock-throating of the movie, chock full of exaggerated dick-chokes from Romi and monstrous spit-strands. The sex kicks off with a missionary style fuck, carrying a good enough energy with a few lacking moments that are quickly forgotten about when I see how insanely hot Romi Rain is. After only a couple of position changes the scene ends with Xander jerking himself to completion over Romi's tits while she smiles up at him adoringly, never taking of her mask. This was a quicker scene than those prior to it, but I felt like it worked to it's advantage, not allowing for too much slowness, and ending before anything started to drag or seem tired.
*Scene 4:
Riley Reid/Romi Rain
The fourth scene is set in real time within the movie, as opposed to the other scenes being told as a narrative by whomever they happened to. It takes place in the location where each scene is connected, which is a bright white room with a glowing white light to resemble a heavenly setting. Romi seems to play the role of the dom from the early moments, seducing her guardian angel into having a lesbianic soiree with her, and Riley obliges without reservation. Action consists of a lot of pussy munching as expected, with the obligatory dildo being thrown in at various times to keep the viewers on their toes. Both girls get a go at each other by the end of it all, with a couple of curveballs thrown in like where Riley shoves her underwear into Romi's pussy for added effect, more than anything. Although I wasn't fully convinced that this scene was as natural or authentic as it attempts to be, it did translate pretty well, and for fans of lesbian sex I'd have to comply that seeing these two together is probably about as good as it gets.
*Scene 5:
Romi Rain/Riley Reid/Xander Corvus
The final scene in Barrett Blade's My Sinful Life is essentially the climax of the film, with Roxanne revealing her true identity as the devil and coaxing her slaves (Riley and Xander Corvus) into entertaining her by way of various sexual acts. Things get moving really well here, with Romi placed commandingly in her throne as she orders her new slaves to entertain her. Riley gives Xander an outstanding blowie to set things into motion, while Romi plays the dom role to perfection by way of barking out orders before she eventually joins her fallen angel in sloppily sucking Xander's pork sword. Riley gets the first go at Xander, jumping on his dong and taking a reverse cowgirl dick ride while Romi adds a helping hand wherever she's needed. Positioning shows a decently broad range of contrast, with each girl getting their fair share of fucks, although Riley seems to be the primary focus of fucking before all is said and done. The scene ends after a short doggy style bang is given to Romi, with Xander pulling out and shooting his load into her mouth. Some final spermswaps cap off the film, with Riley swallowing the load to close things out before Romi damns them all to hell. SWEET! Like I stated earlier in my review, you'd have to fuck up in a pretty major way to have a scene featuring these two girls that isn't good, so with that being said I did find this to be the most memorable scene of the movie.
*Summary:
Barrett Blade's My Sinful Life for Dreamworks Entertainment is a nice escape that I'd surely recommend to more sexually open-minded couples, containing what I'd consider to be enough solid sex to make it suitable for the solo porn watcher as well. While the sex acts themselves aren't really too far from the norm in typical feature porn films, the storyline toes the line on some things that certain viewers could define as corrupt enough to help them slip away for a few moments and dive into the story. Acting isn't terrible for the short parts of the movie where it's needed, and the sex as a whole was definitely stronger than what I've watched in a lot porn features for some of the larger budgeted films in comparison to this one. If you're too picky with dialogue and plotlines, then you're bound to find small holes in the story, but suspending disbelief is something that I think every porn fan knows going into a movie is the most important. Extras include a couple of parody samplers from other Dreamzone films, with four other trailers and a photo gallery from the film to round it out. If you're a fan of feature porn films and you find yourself constantly disappointed wih the crap that we're used to seeing in a lot of these types of movies, then I'd be the first to tell you that My Sinful Life offers up a lot more than the typical feature. Romi and Riley are nothing short of magnificent in pretty much everything that their a part of, so if that doesn't sell you on this being worth the price of admission, then I don't know what will. Also, if hell is like this, then I'm going to be a happy camper in the afterlife. Give this one a look. Recommended.
--------------------------------------------------
i apologize for any grammatical errors, i was beating off when i wrote this.
Follow me on twitter @ ThePornoNerd
ThePornoNerd.tumblr.com
comments powered by