Porn Reviews » Adult Movie Reviews » Cute & Curvy 2

Category: Big Boobs/Gonzo

Studio: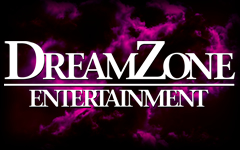 Cast: Cassidy Banks/Brooklyn Chase/Jenna Ivory/Mercedes Carrera/Will Powers/John Strong/Tommy Gunn/Eric Masterson
Director: Barrett Blade
Extras: Photo Gallery/BTS/Trailers
*Bonus Scene: Siri and Jerry from 'Cute & Curvy'
Release Date: 7/29/2015
Runtime: 110 Mins
Click on the photo above to watch the trailer for Barrett Blade's 'Cute & Curvy 2'!
Support Our Sponsor:
*Scene 1:
Brooklyn Chase/Tommy Gunn
The premiere scene in Barrett Blade's continuation of Dreamzone's Cute & Curvy series kicks off as we see the beautiful Brooklyn Chase, opening up the scene in standard tease format as the sunlight radiates behind her. Brooklyn wraps herself in the sheer curtains that hang above the window throughout the introductory segment, wearing a white bra and panty set before eventually stripping out of it as the early moments progress. The camera gives us some fair angles at her (although neglecting full body shots all too much in my opinion), before the screen fades and we see her on a couch as Tommy Gunn enters view. Tommy welcomes himself by taking a face first dive into Brooklyn's backside, giving her an extended muff munch that continues with Brooklyn returning the oral favor by way of some slopped up cocksucking that has a more sensual feel to it all up until Tommy cradles her head and slams his dong into her mouth for some added contrast. Sex sets in with Brooklyn hopping on Tommy's nozzle for some cowgirl dick ridin', with energy having a seemingly strong vibe to it all before switching things up with some doggie style fun. After a few different position changes Tommy yanks his crank out of Brooklyn, ultimately busting his nuts over her face as she gives a few final sucks before the screen fades into the next scene. Overall, this scene had some nice moments wrapped into it's context, but there were also parts that are likely to have viewers skipping ahead; the energy translated well at times, while other parts seemed a little more mechanical than I'd have personally liked.
*Scene 2:
Cassidy Banks/Will Powers
Cassidy Banks is next up, looking lush as she gives us an introductory tease in the exact same location as the intro of the first scene took place. Early parts are mostly a carbon copy of the previous scene, giving a lot of close-up views and quick cuts of Cassidy as she sways back and forth while undressing out of her red lingerie outfit. Eventually, Will Powers makes his way onto set as Cassidy welcomes him with a blowie, evolving into a reverse cowgirl romp to introduce the sex. Sex has a slower feel to it throughout most of the scene, running through a good variety of positioning that reverts back to a ton of unnecessary penetration shots before all is said and done. The finale takes place after a spoon style fuck, with Will pumping some dong sauce over Cassidy's breasts while she smiles up at him in the final moments of the scene. Overall, this one just didn't have the oomph to make it very memorable to me; the energy was a bit off, and it had a lot of sluggish points that sporadically picked up only to fall back down again. I didn't love it.
*Scene 3:
Jenna Ivory/Eric Masterson
Blonde beauty Jenna Ivory encapsulates our view for the third scene in the film, with yet another tease that involves the sheer white curtains in front of the window as an added prop. Jenna looks fantastic here though, dawning an all black lingerie outfit with matching garter and stockings, before Eric Masterson steps in and goes straight to her pussy for some extended muff-munching. Jenna returns the favor with some facefucking blow-j action before saddling up on Masterson's dong for some reverse cowgirldick ridin' to introduce the sex. Things progress pretty well throughout the course of the scene, with some gradual slowness before Eric drains his balls over her face and she laps up the goods through the last parts of the scene. I could honestly take or leave this one, but I found it to be one of the better scenes on this particular DVD nonetheless. Jenna always has a presence in her performances that make them well worth a watch, but I'd have a tough time telling you that this is anywhere near one of her better scenes.
*Scene 4:
Mercedes Carrera/John Strong
The final scene in Barett Blade's Cute & Curvy #2 begins as we see Latin beauty Mercedes Carrera, strutting her stuff in the exact same locale as the rest of the scenes began, in an intro segment that is easily the most active and engaging tease of the film. Mercedes eventually comes out of her top as she stares through the screen, later meeting up with John Strong and welcoming him with a slopped up blowjob that soon leads into a missionary style dicking. Positions switch up in the same formatting as the rest of the movie, ultimately running through the standard rigor before Strong leaks out a load of cocksauce over Mercedes face to close it out. Overall, this was another scene that seemed to have a lot more potential than what it produced, and although it had moments (exactly as the others did), it's not something I'd ever see myself going back to. Meh.
*Summary:
Barett Blade's Cute & Curvy 2 from Dreamzone Entertainment features a pretty solid casting of babes throughout it's context, but the inane similarity through each and every scene does less good for the viewing of the film than bad. Brooklyn Chase started things off pretty well, but the action consistently dropped in terms of significance and ultimately results in a title that is far too hit or miss to recommend to viewers. There just wasn't much to say about it; not only did most of the scenes look exactly the same, they were all essentially carbon copies of each other. I understand that certain things are done to keep a fluid effect to the movie but this movie took that idea to the extreme, and made the total package far less effective than it would have been if there was a bit more contrast added to it. Tech specs were good enough to allow the scenes to shine, but the camerawork could have been better, and the performances were just so-so. Extras include an 8 minute BTS segment with some funny outtakes, four trailers from recent Dreamzone releases, a photo gallery, and most notably a bonus scene from B. Skow's first installment of the series to cap it off. As I stated previously, this movie didn't have nearly enough for me to recommend to viewers; so if you see something you like and you're (still) in the market for renting porn, I'd suggest checking them out that way. Rent It.
--------------------------------------------------
i apologize for any grammatical errors, i was beating off when i wrote this.
Follow me on twitter @ ThePornoNerd
ThePornoNerd.tumblr.com